20, April 2016:The new member of Fosjoas, K5 eco-friendly electric scooter enters the public's awareness. It is affectionately known as "the folding expert" because of its triple folding system. People who have the demand of short distance traveling transporting means can consider this new electric standing scooter. For those white-collar workers who live under great pressure can also find pleasure through riding it.
Some appearance parameters for K5 standing up electric scooter can be listed for your reference. The materials of the main body are magnesium alloy and aluminum alloy; the colors are composed of Matte silver, black and green. Typical combination pattern makes K5 looks so wonderful; the specification after unfolding is 974mm×752mm×371mm; it can load up to 100kg but it only weighs 11.6kg.
It is, admittedly, hard to get a good handle of riding posture for traditional electric scooters. The folding pedals added on the electric standing scooter K5 overcome the awkward standing posture problem. The anterior standing makes riders feel more comfortable. To users, it may seem so revolutionary. The more harmonious human-scooter relationship is more aligned with human body's daily standing habit.
And it is true that the electric mobility scooter K5 is somewhat, well, comforting. Thanks to the function of one key to unlock, riders can regulate and monitor their beloved scooter in all directions through adjusting various gears. Meanwhile riders can take in everything in a glance such as the speed residual capacity, track, mileage etc. by the exclusive Fosjoas APP.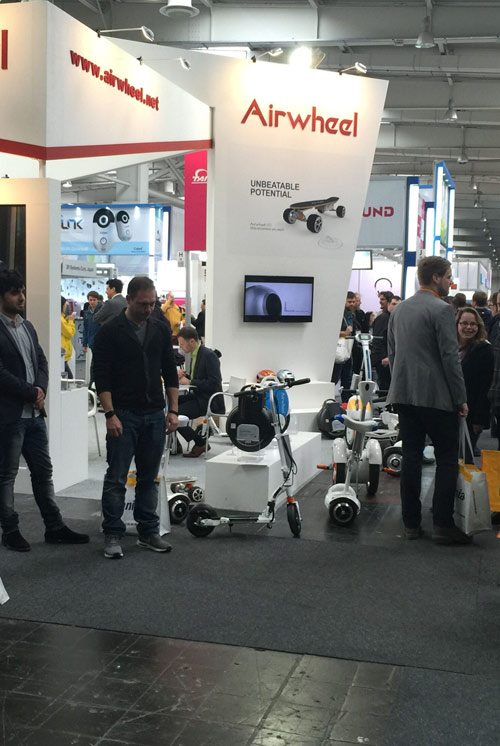 Another cool performance is the charging port on the battery of K5 lightweight electric scooter for adults. Intelligent devices like iPad, iPhone or cameras can be charged after connecting to the USB interface. It is clear that once you ride on Fosjoas K5, you might be immersed into the drifting and completely in love with it.
For Media Contact:
Person Name: Jason
Company: Moben Intl (England) Co., Limited
Address: London, UK
Email Id: [email protected]
Website: http://www.fosjoas.com/