18, May 2016: Even though Fosjoas K2 2 wheel electric scooter bears a strong resemblance to the traditional electricity-assisted scooter, it is more than it seems. The body is made of magnesium alloy material, solid and gorgeous. Fosjoas K2 electric scooter is full of humanized designs. To start with, Fosjoas K2 accords with principles of ergonomics by the adoption of the foldable pedals, and changes the side standing which easily cause fatigue.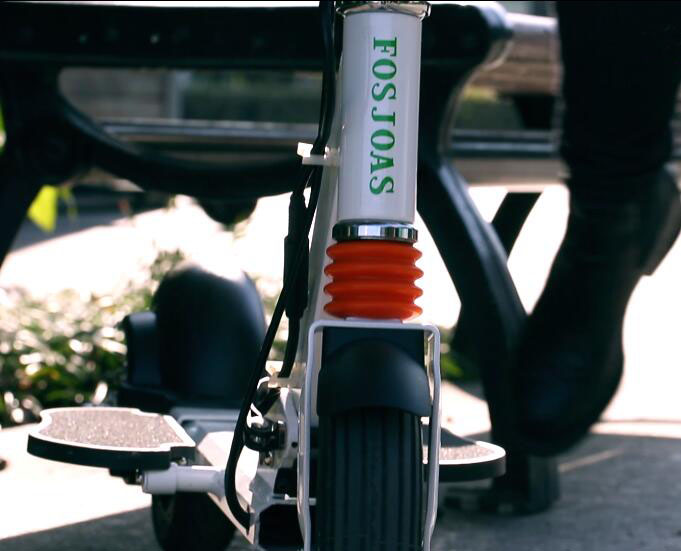 Then, compared with the traditional electricity-assisted scooter, Fosjoas K2double-wheels electric scooter is equipped with foldable handlebars and pedals on the support platform, which turn this electric scooter into a very small package, allowing it to be stowed in very small spaces. The sleek and streamlined structure design makes Fosjoas K2 standing up electric scooter easily be carried by one hand. Therefore, Fosjoas K2 can be taken into the lift, the bus and the metro.
Thanks to a small but powerful silent motor, creating a hybrid that is both fun and practical, Fosjoas K2 is an innovative electric means of transport that combines the minimal size of a scooter with the ability to move about independently. Along with the Fosjoas App with One key to unlock and to adjust a variety of gears, riders can adjust and monitor the Fosjoas K2 intelligent electric scooter comprehensively.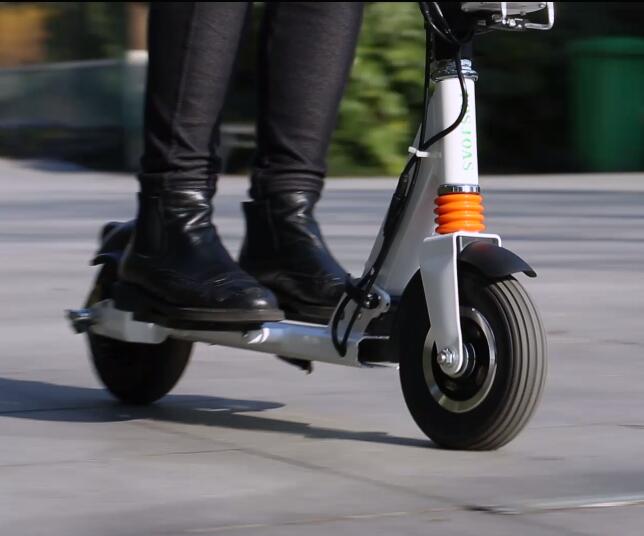 Other than that, Fosjoas K2 double-wheels electric scooter is featured by its adjustable, extendible handlebars, allowing people of all heights to adapt it with the set-up best suited to their use and riding style. What's more, the high-efficiency battery is made by Sony, which is famous for its electronics. On a full charge, Fosjoas electric self-balancing scooter K2 can cover long distance. This range can match the large traditional electricity-assisted scooter. If not, the modular battery design can provide you long enough range.
Full of humanized designs, Fosjoas K2 eco-friendly electric scooter is surely to gain popularity in no time.
For Media Contact:
Person Name: Jason
Company: Moben Intl (England) Co., Limited
Address: London, UK
Email Id: [email protected]
Website: http://www.fosjoas.com/