10, October 2015: The prototype of the first self-balancing electric scooter was created by American inventor Dean Kamen and his DEKA team On Dec. 3, 2001. This epoch-making vehicle has attracted much attention and the self-balance control technique has become a hotspot among the researchers. At first, the price of the electric scooter is extremely high and is targeted at large corporations for patrolling and scenic spots.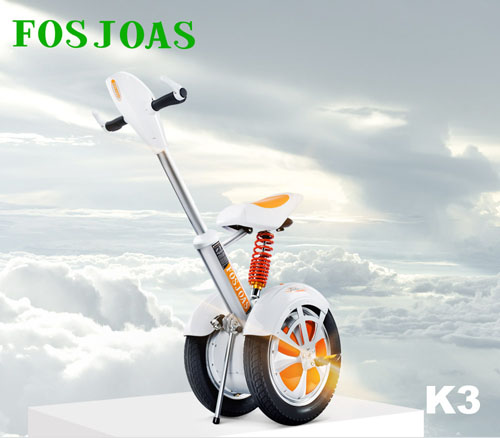 As a new means of transportation, it successfully fills the blank between automobiles and walking on foot. Fosjoas self-balancing electric scooter occupies the lane equaling the width of medium-size rider so it serves as an efficient 'Segue Human Transporter' with no worries of traffic jam. Second, Fosjoas intelligent scooter is powered by electricity due to its high-quality branded lithium battery with 5-year lifespan. The newly developed Fosjoas K3 only takes 3 hours to be fully charged with 520wh power and the maximum speed can reach 17km/h. In addition, Fosjoas electric scooter K3 is devoted to making every riding safe. It is equipped with four-fold protections ranging from speed limit, low battery protection to tilting and safety protection.
With the increasing popularity, Fosjoas self-balancing electric scooter is targeted at the ordinary customers to meet their demands. In light of product homogenization phenomenon in the sector, Fosjoas needs to differentiate its product to stand out in the sector. The great breakthrough is its sitting-posture electric scooter K3 which subverts the tradition in the sector and makes the riding more comfortable. Another trend is that self-balancing electric scooter becomes affordable for ordinary people and is not regarded as the luxurious vehicle. That is because the cost declines with the improvement of technology and mass production. In the future, the cost is expected to decline while safety and quality are guaranteed.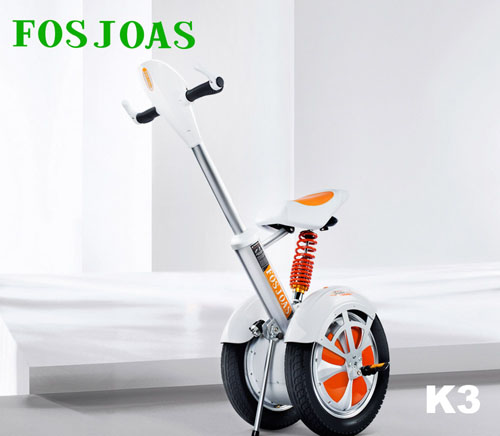 As a revolutionary vehicle, innovation is the major trend in the sector. Fosjoas needs to dig out the true demand of the customer and differentiate its product to make it outstanding.
For Media Contact:
Person Name: Mr Tang
Company: Changzhou Moben Technology Co.,Ltd
Phone: +8618861270200
Email Id: [email protected]
Website: http://www.fosjoas.com/